BECOME AN AGENT AND WORK FROM HOME
Top companies around the globe are outsourcing their call volume to partnered Arise IBO companies. Arise partners like Ray Family Company Holdings, LLC (RFCH) find the people that are working from home and connect them to the clients in need of services.
As a CSP (customer service professional), you train & certify for the company you choose to provide your services to and start taking inbound customer service calls from your home.
The platform is all online, and when you log onto the clients' systems, the calls come directly through your computer's USB headset. You don't even need a phone line! You answer the phone as if you are in a call center! It's a pretty cool concept and customers are happier because they can speak to someone that they can understand. It also gives people that can't work outside the home or need flexibility, an opportunity to be in business for themselves and make a living!
Think of it as your own call center at home. You choose who you provide services for, and the pay rate is based on the client you choose. You choose how much work you can handle, full-time or part-time. You manage yourself and can do it in your PJ's!
Visit the Arise Portal and follow the instructions below to get registered.
You may also want to check out the Arise FAQ.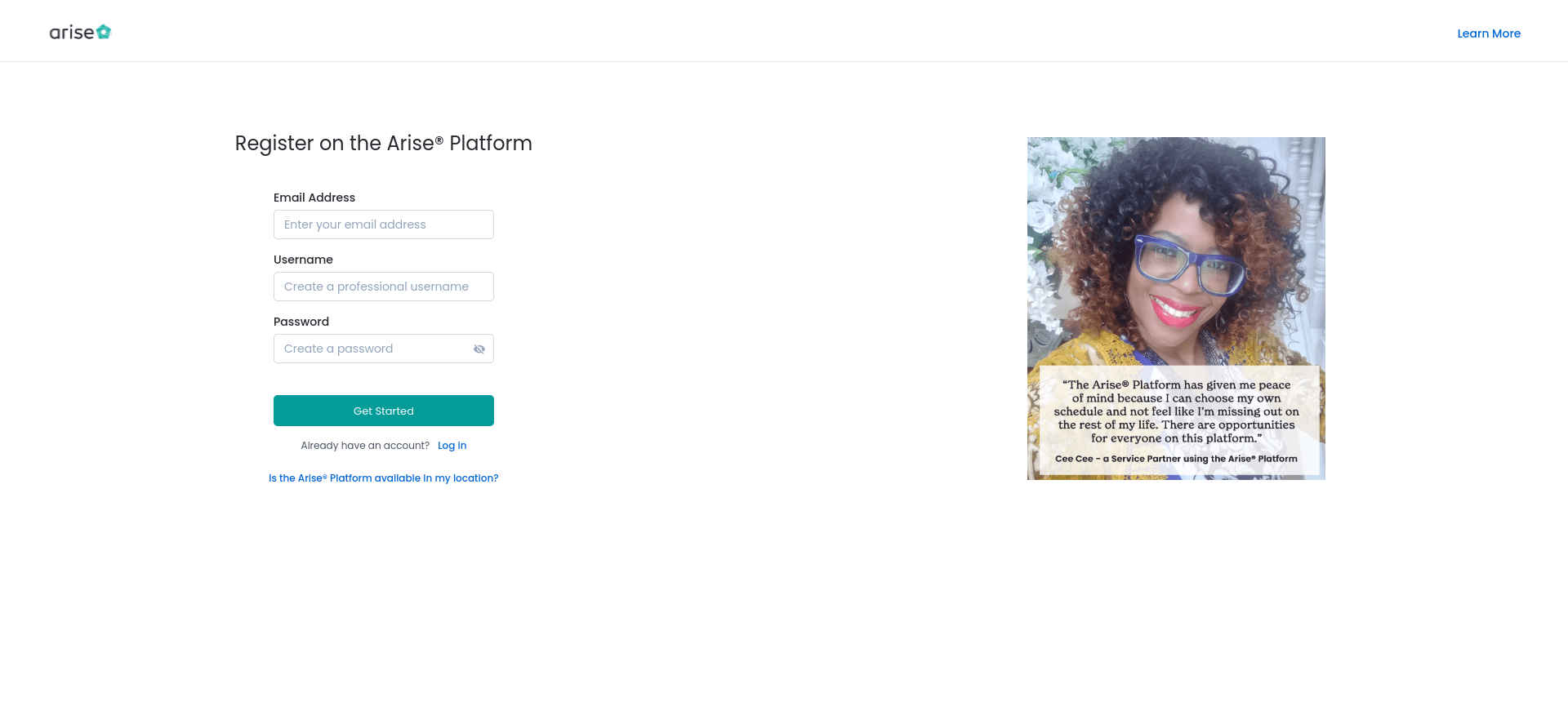 Follow any prompts that you may need to complete to create your profile. Please keep in mind that depending on when you see this article, the images from the Arise registration pages may have changed.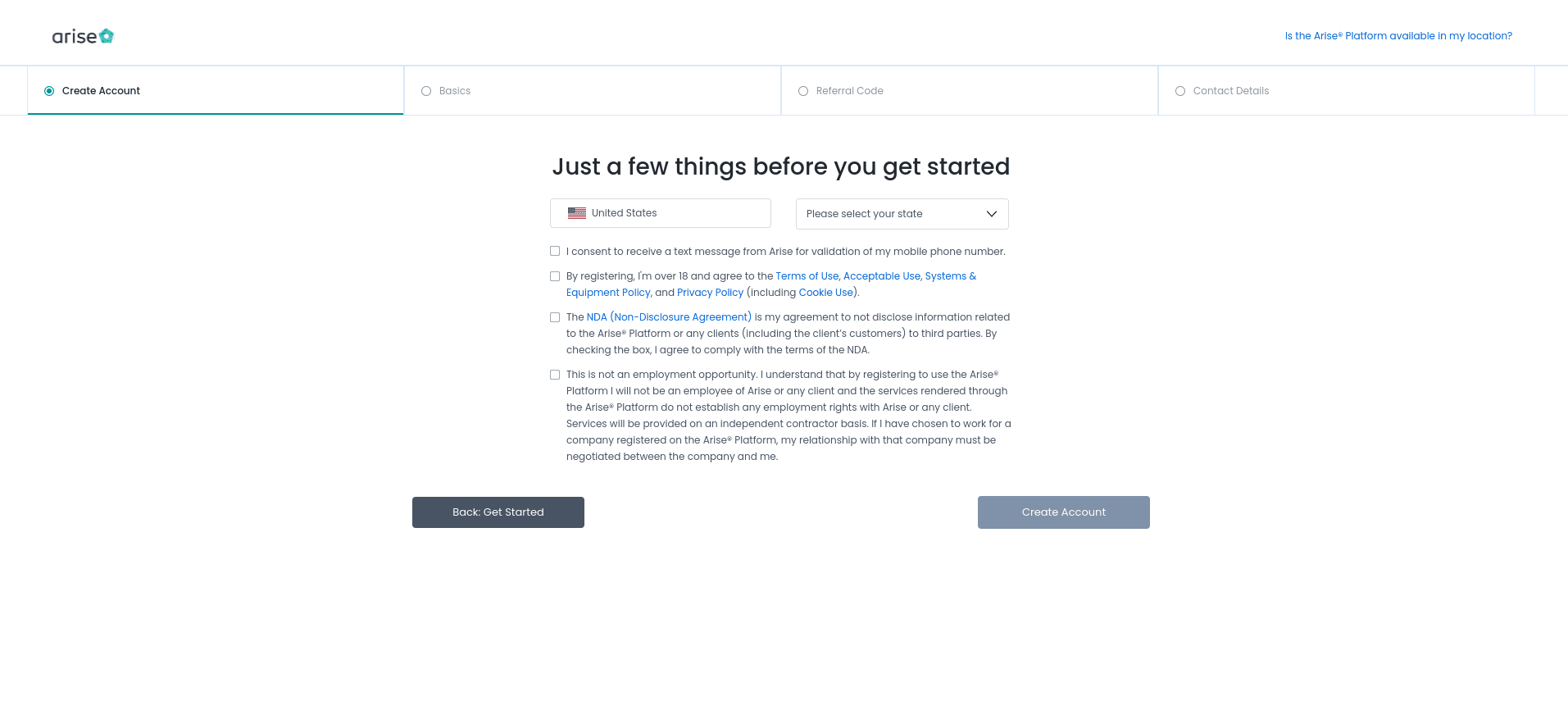 After you have entered your information, click on the Referral Code button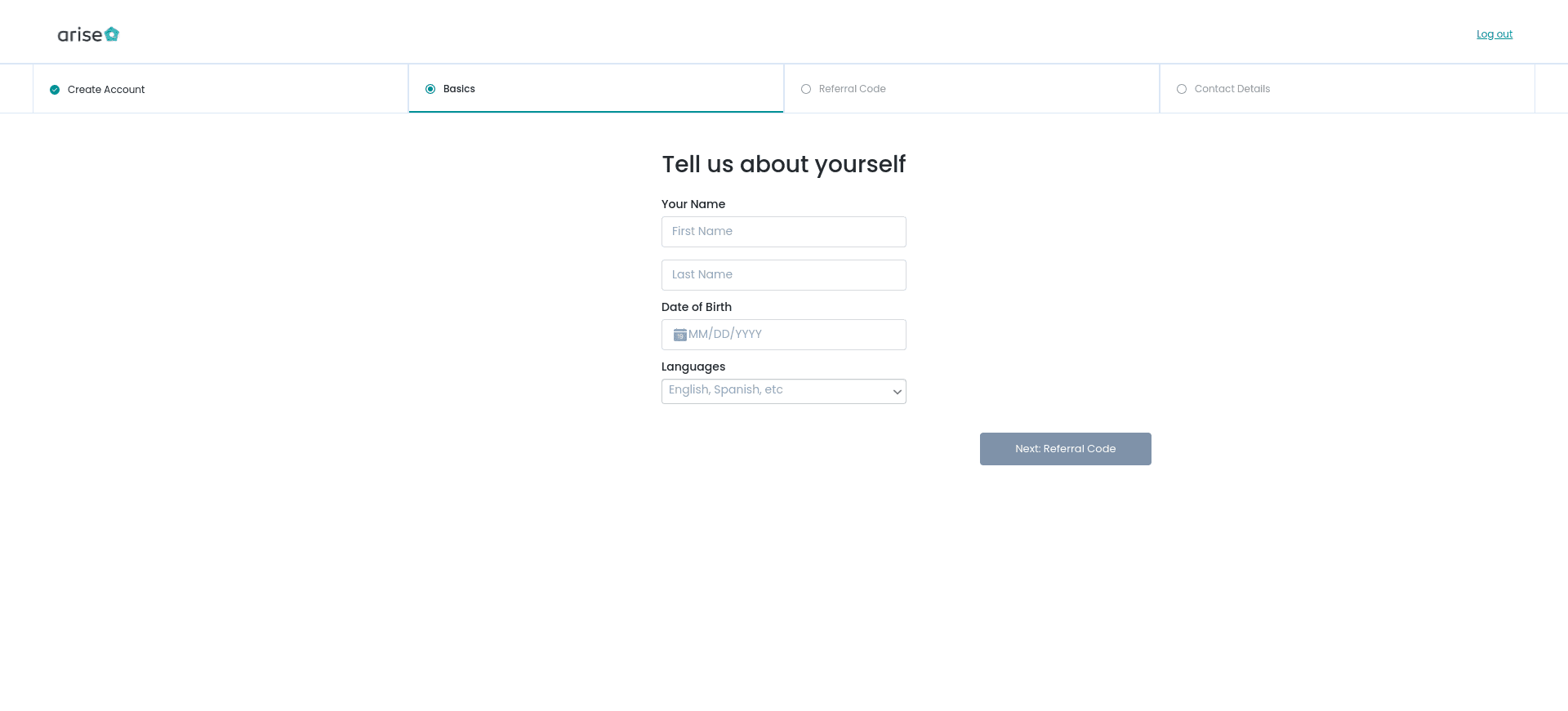 Under the referral code, enter 1000139 as your referrer, Felicia Ortiz. I recently got married (YAY!!!), so Arise will soon update my name to Felicia Owens. Click SUBMIT.
On the next page click Next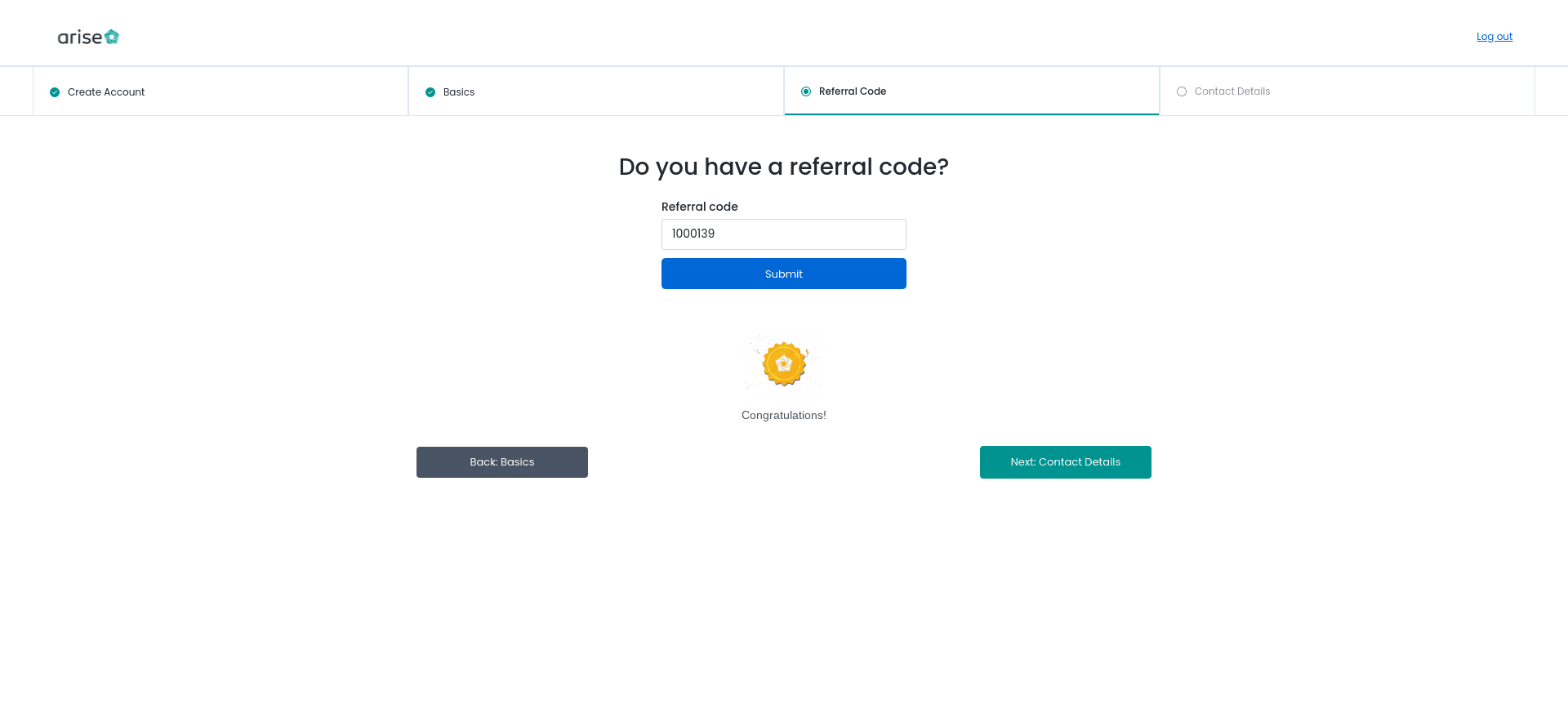 Enter your contact information and click next…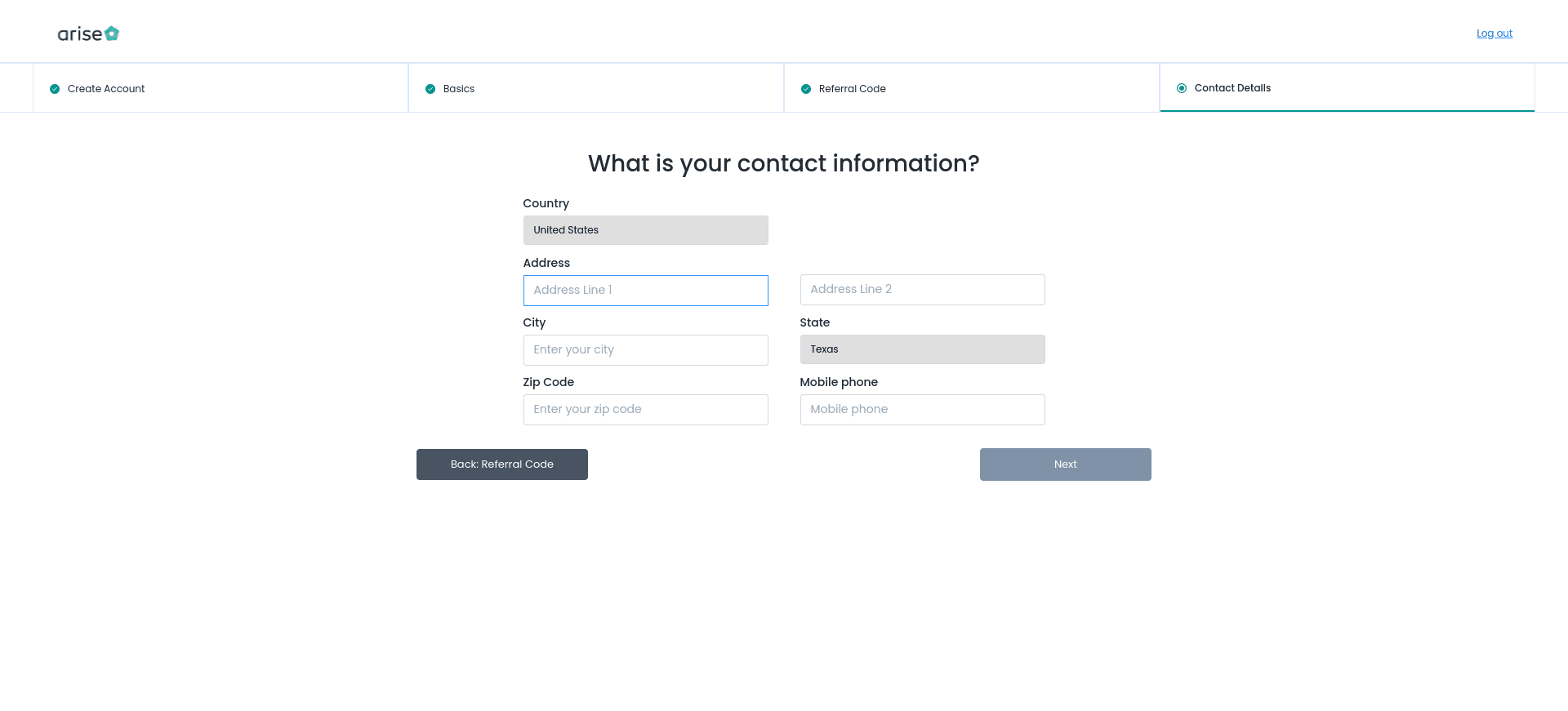 Click Finish Registering on the next page…

Check you email to confirm your email address and follow any prompts from the Arise portal. Once complete, you will receive a few more emails. One of these emails will include your Arise portal Welcome email. It will include your username and CSP ID. You will need this ID number later. If you do not receive these emails, please check your junk/spam folder…
On the next page you will need to click the option to Join a Service Partner

Click CONFIRM to continue…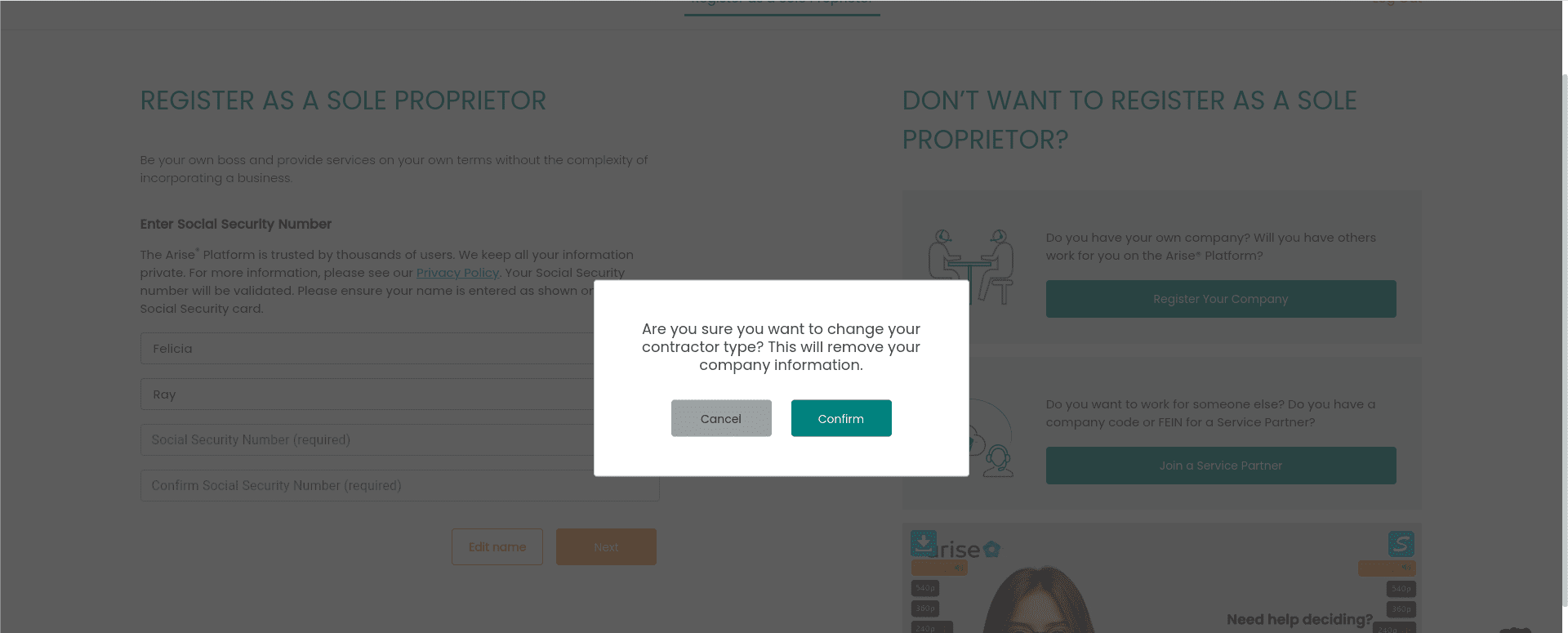 Now enter your social security number to continue. Please be sure that you name matches what is legally shown on your social security number…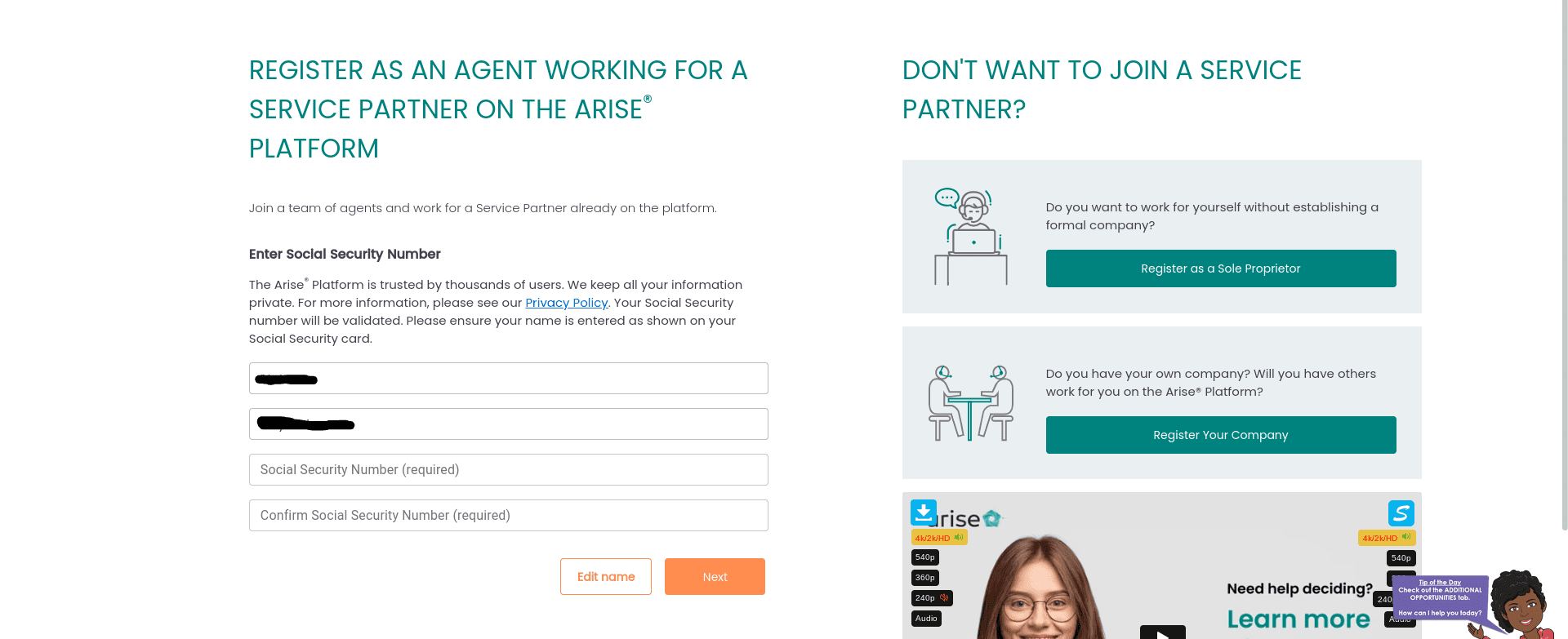 Under the ID field, enter the Ray Family Company Holdings, LLC partner ID 604212 and click search…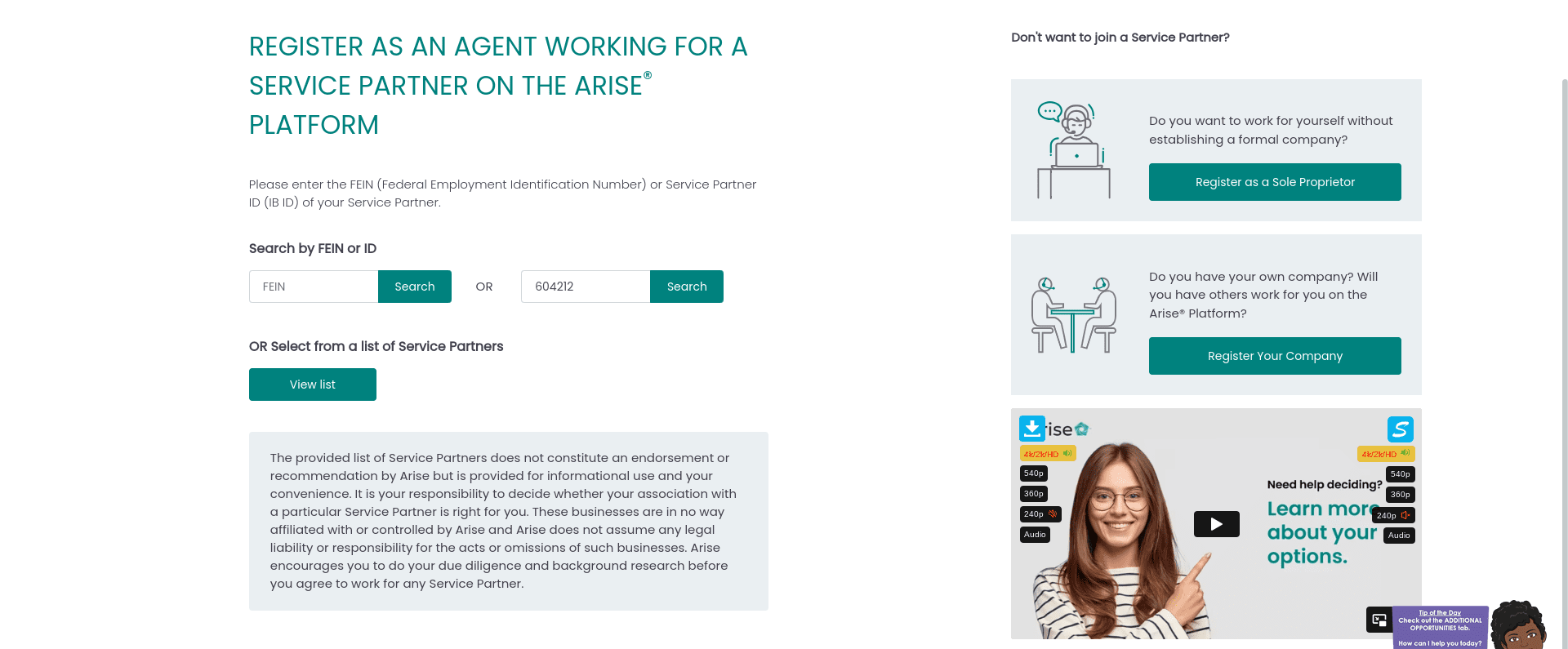 You see that Ray Family Company Holdings, LLC is auto-populated, click NEXT to continue…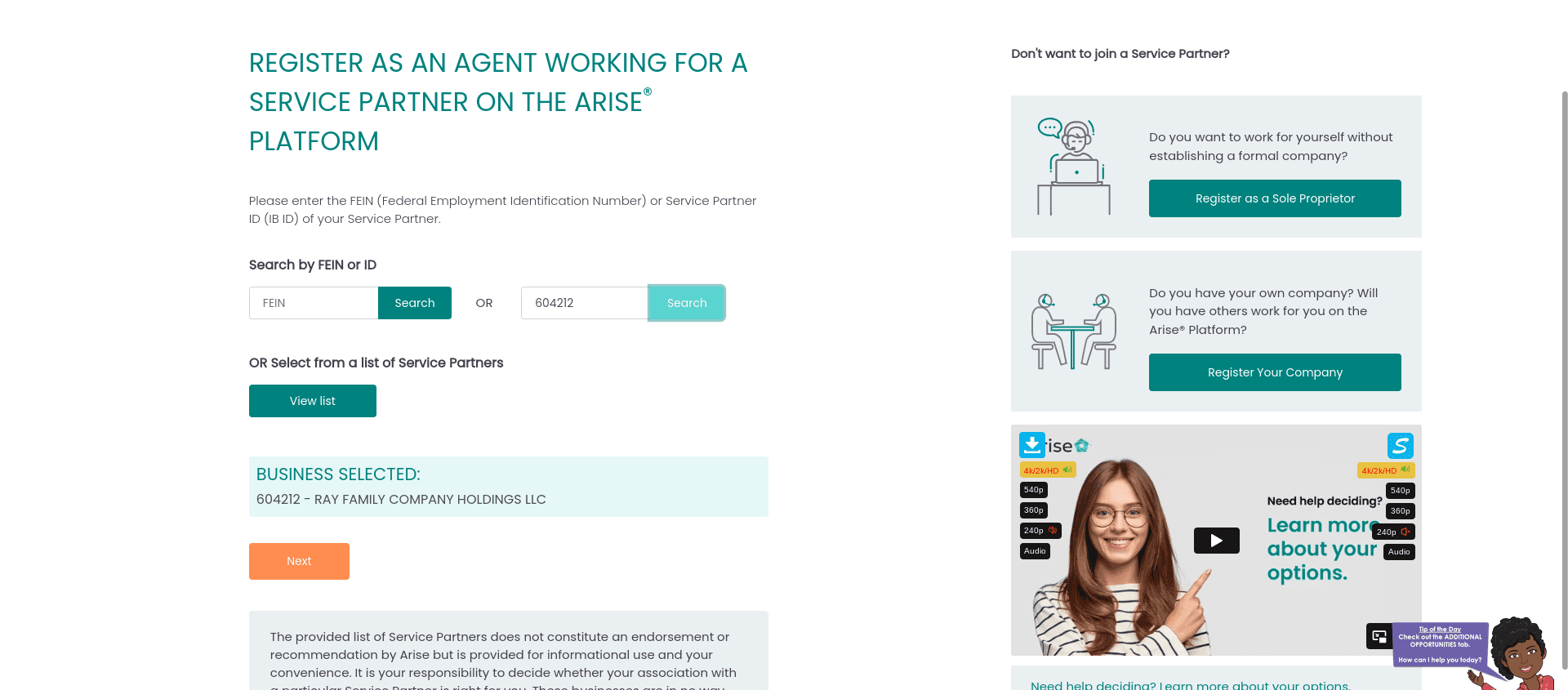 On the next screen you should see that your request is pending. STOP!! Once you see this screen, visit RFC Support to let us know that you have registered on the Arise Portal, then allow 24-48 business hours for us to manually approve your request to join. 
After your request has been approved, you will receive a notification email from Arise asking you to login to the Arise Portal and sign your documents. This step must be completed in order to service clients.
Once logged in View and Sign each document and click next…

You will see the message showing PENDING FINALIZATION. Please be patient while we complete this step on our end. Once complete, you will get a notification from Arise via email. Again, if you do not see the email notifications in your inbox, please check your junk/spam folder.


Now log back into your Arise portal . During the next step you will take an assessment to find out which jobs fit you the best then be given access to the client opportunities board where you can see what projects are available. You have the flexibility to choose the client program that you would like to service. Our clients include many Fortune 100 companies such as cable companies, cruise lines, retail stores and many more. 

Select a Client Program
All classes are FREE! There will be a $30 background check fee which will be good for 36 months.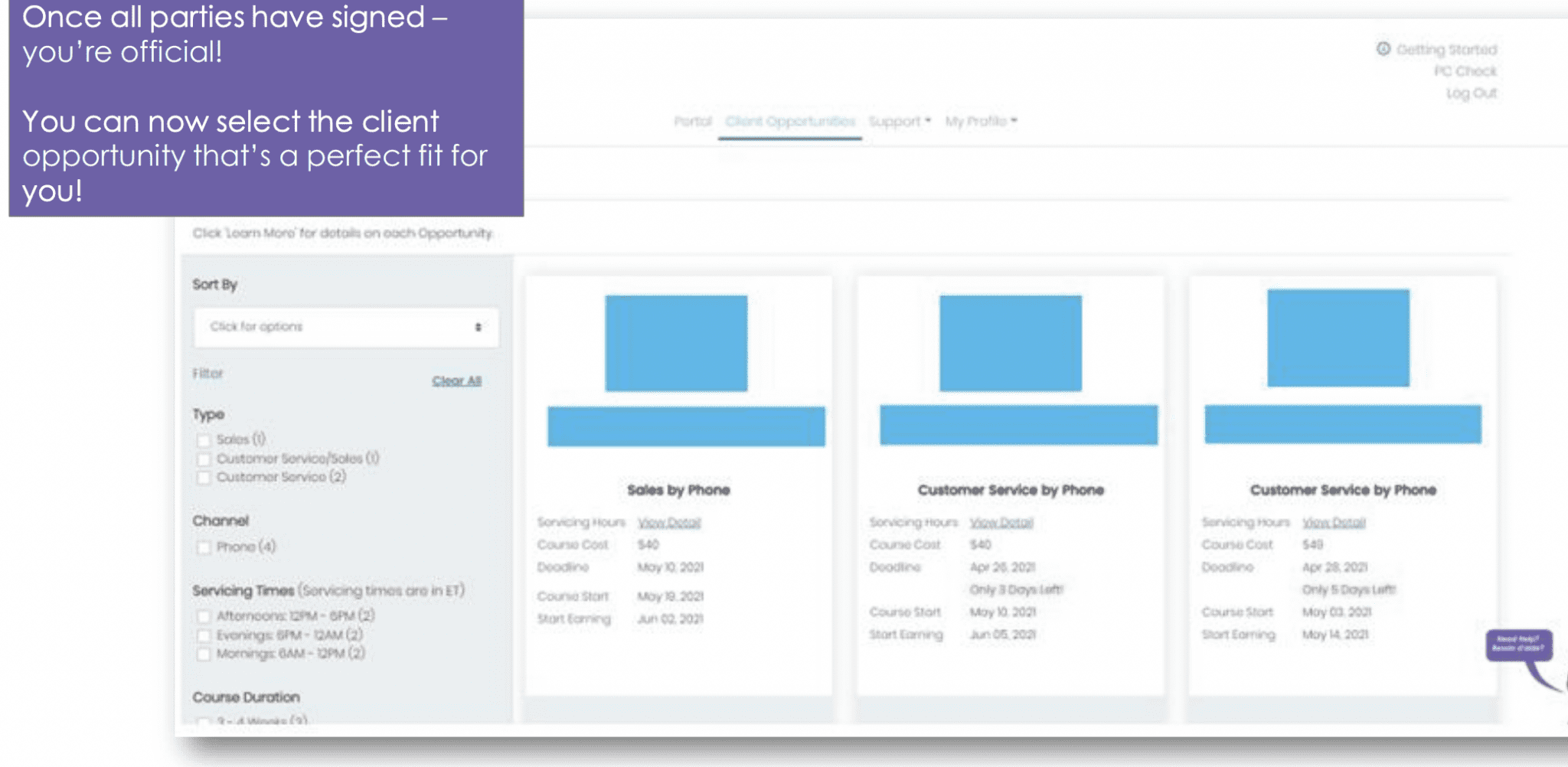 The client certification courses are typically anywhere between 5 and 30 days (M-F). Once you certify, you will be offered the opportunity to provide your services to that client and can start work immediately!
Make sure you review the technical requirements before enrolling.
The client board changes often so if you don't see a client that suits you, be patient as something may come up that will match your talents and availability.
By this time you should have received an invite to join the RFC Facebook Page and group. Make sure to join our Facebook page as this is where the client pay rates are posted along with any special voucher offers and important announcements.
That's it, you're all set!!! Congratulations!